Day 2 Highlights
With Ahead by Bett in full swing HE educators flocked to our content spaces, exhibitor stands and roundtable sessions to listen to and share current challenges faced by Higher Education institutions and how to combat them.

Visitors atteneded cutting edge sessions from thought leaders such as Professor Wendy Alexander, Vice-Principal (International), University of Dundee and Nick Gilbert, Chief Information and Digital Officer, University of Surrey.

Here's our highlights from Day 2:

Agenda Spotlight
Arizona State University kicked off Day 2 in The Auditorium with a fantastic keynote about putting AI analytics to work on student data to gain a better understanding of what's happening inside of learning. We also welcomed Prof Liz Bacon, Abertay University, Paula Shaw, University of Derby Jisc, Times Higher Education and Kinly to the stage.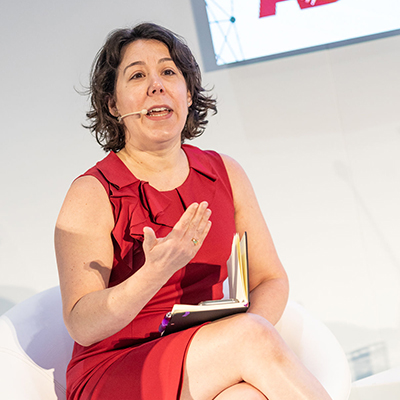 Day 2 was another fantastic day in The Sandbox with inspiring sessions from Google Cloud, AvePoint, Studiosity, plus many more. A standout session was from Tom Duff, City of Glasgow College on how designing effective learning for tomorrow's students is an opportunity, not a compromise. Success requires far more than just video EdTech.